Landscape Maintenance Service
Our landscape maintenance professionals are continually trained on proper horticultural techniques, safety guidelines and equipment procedures. Each new PROscape employee goes through an extensive training program designed to create the most professional landscape maintenance personnel in the industry. In addition to being well trained, our employees are uniformed and our vehicles are clearly marked for easy identification.
Technology is continually changing in the equipment arena. Our landscape maintenance service in Orlando prides itself on the use of top quality, state-of-the-art equipment to deliver the most precise, clean and efficient results.
Why Should You Choose Us?
When it comes to deciding on a Landscape Maintenance Company in Orlando, it is important to choose a company with the experience and capabilities necessary to protect your landscape investment. PROscape truly stands out from the competition. See why so many of Florida's most respected property managers choose PROscape for their landscaping needs.
PROscape, Inc. offers a top quality Landscape Maintenance Service, specializing in: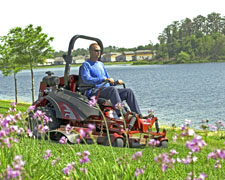 Homeowners Associations
Hotels and Resorts
Commercial Properties
Condominiums
Apartment Communities
Other Large Scale Properties
MEDIA & EVENTS
D.R.I.V.E. S.A.F.E.
US Business Review Landscape Management Lawn & Landscape GIE Today
click here